Yang Qideng , established by Yang Qideng in 1987. YQdeng starts from precision automotive mold building, and step into packaging mold building, medical mold building, liquid silicone rubber mold building, precision part injection. After 30 years of development, now we have 7 subsidiaries, several oversea after sale office. YQdeng is a group company integrating with part research, manufacturing, After Sales Service and technical support.
Major business of YQdeng: precision injection molds for automotive, packaging, medical and liquid silicone rubber. Main customers for Automotive: Volkswagen, Audi, BMW, Benz, Porsche, Ferrari, GM. Main customer for medical: Abbott, Fresenius, SHINVA, Tsinghua, CapitalBio. Main customer for packaging: Jokey, TNB, Desch Plantpak, Unilever, Rieke, Rubbermaid.
We insist the "integrity and win-win" business philosophy, we receive credit rating of 3A, and win the high expectation and trust of governments, customers and partners. YQdeng made a forward-looking strategy, and set up independent R & D and service center in Germany and the United States. We would like to form a global industry standard in innovative design, advanced manufacture, scientific management system. YQdeng will devote itself to become the leader brand of the high precision mold manufacturing industry, try our best to make a contribution to the China's manufacturing industry walking out.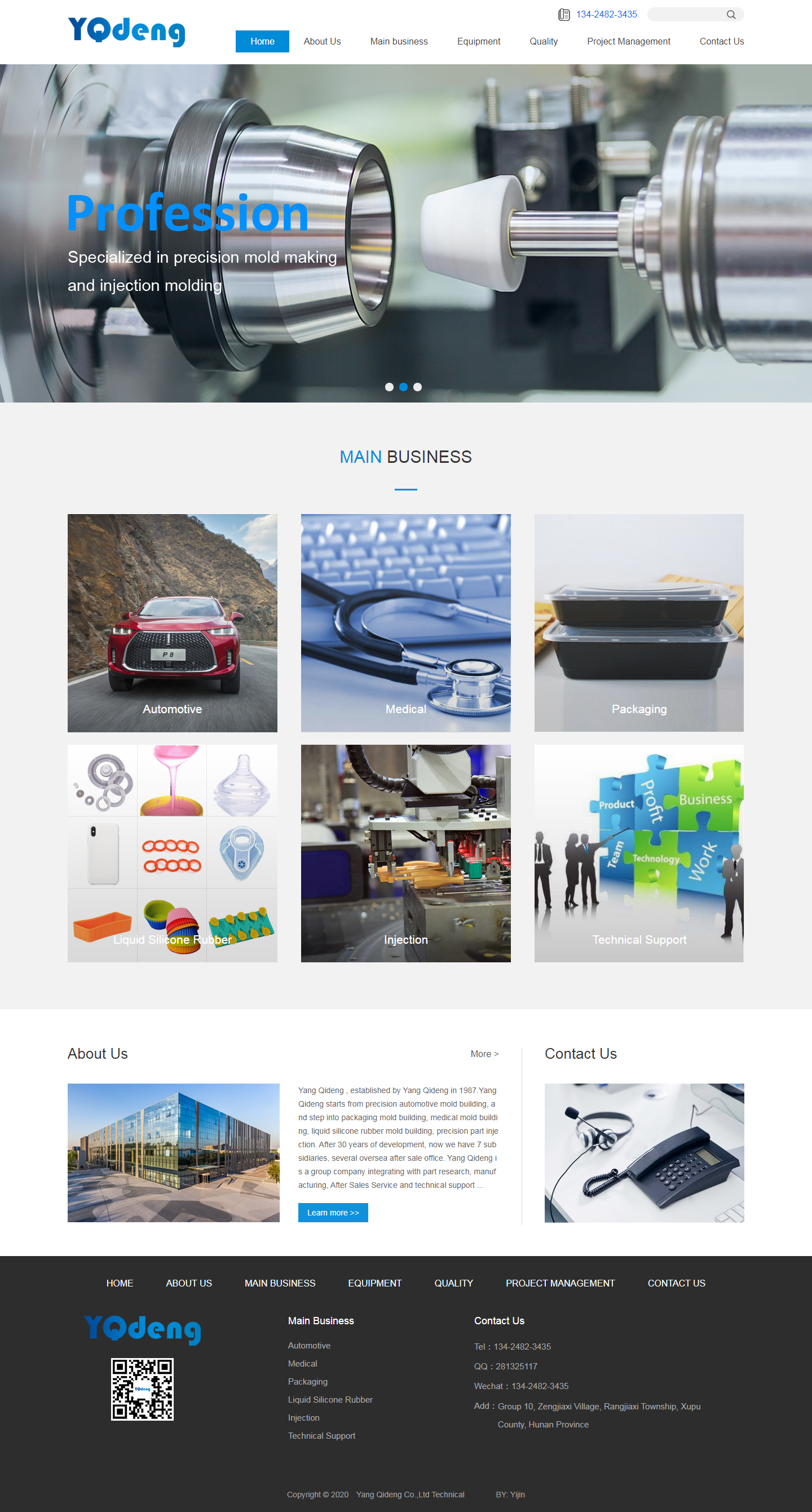 东莞市易进网络,专业18年从事网站建设、网络推广、小程序开发等服务,是广东省内较早从事IT行业的东莞网络公司之一。欢迎业务洽谈!